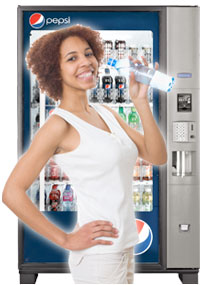 Beverages
Vending Machines New Jersey, Princeton, Toms River and Edison
Vending Needs - Answering the demands of a thirsty world. What do you want from a beverage vending service? Cold refreshing beverages? Hot soothing beverages? A wide variety of brand name options? No need to choose. Vending Needs does it all.

Hot or cold beverages – we provide the vending machines for free. We customize selections based on your unique preferences. And we'll cater the vending agreement to make the service your own. Want to subsidize your vending services to pay for a portion, or the whole, cost of the products? We can do that.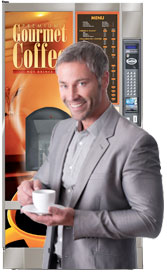 Hot Beverage Vending Machines
We offer the most modern equipment, from attractive glassfront Coke and Pepsi machines, to generic machines that can deliver a variety of brands in one machine. No matter what you choose, we will rotate products to keep things fresh and interesting. And our hot beverage machines offer the ability to flavor coffee, cappuccino and tea — dispensing in either 8- or 12-oz. cups.

Why consider a hot beverage vending machine right in your breakroom? Productivity. People need their coffee. And if it's not in the office, they'll go out of the office to get it. And that equates to stalled productivity. Keep people in the office...and working...with quality coffee available at a moment's notice.

Whatever beverage service you choose, we will work hard to make sure it's always stocked and operational. We will respond to service calls, repair, replace or remove malfunctioning vending machines within 24 hours...and many times sooner.
Though we're in the Garden State, we're not your garden variety vending company. See what Jersey's own Vending Needs can do for you. Call 1-800-843-3350 or e-mail info@vendingneeds.com to set up your free, no-obligation consultation.
We service the entire state of New Jersey including the surrounding cities of Parsippany, Princeton, Secaucus, Paramus, Somerset, Edison, Piscataway, Toms River, Hackensack, Freehold, Morristown, Trenton, and all of South Jersey!