Technology
Vending Machines New Jersey, Princeton, Toms River and Edison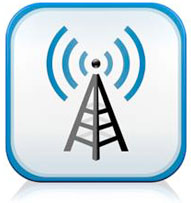 Vending Needs - Cutting-edge technology supports everything we do. Vending machines may seem pretty basic from the outside, but it's what's working behind the scenes that really drives the sophistication of the business. Though the industry may seem pretty static, the opposite is true. Technology is constantly changing in vending, and we're staying ahead of the curve to provide you with the best service possible.

Our machines incorporate technology to monitor sales. Therefore, we're able to make better decisions as to what is selling...and what's not...before restocking. And since this technology is completely wireless, we know what products are needed at each location before arriving. This makes routes more efficient and helps ensure our customers are never out of stock of the items they need.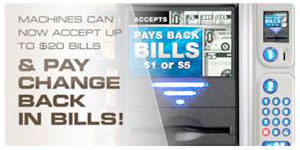 Payment Options
When it comes to payment options, our machines offer the latest technology. They include cashless transaction abilities, accepting debit or credit cards. Also, if you do use cash, our machines have bill recyclers, meaning customers can get change in bills – returning ones, fives, tens or twenties.




And all machines utilize energy saving technologies to help reduce your electric bills and promote conservation. Machines are Energy Star rated and utilize low-cost LED lighting. But even with energy-saving technology, the machines are built to perform. For instance, our temperature-controlled machines are energy efficient, but ensure food items stay fresh longer.



Though we're in the Garden State, we're not your garden variety vending company. See what Jersey's own Vending Needs can do for you. Call 1-800-843-3350 or e-mail info@vendingneeds.com to set up your free, no-obligation consultation.
We service the entire state of New Jersey including the surrounding cities of Parsippany, Princeton, Secaucus, Paramus, Somerset, Edison, Piscataway, Toms River, Hackensack, Freehold, Morristown, Trenton, and all of South Jersey!