Office Coffee
Office Coffee Service New Jersey, Princeton, Toms River and Edison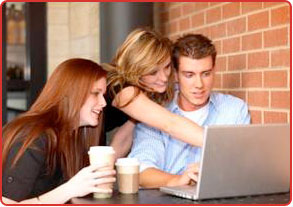 Vending Needs - Providing the daily boost everyone needs. Coffee is the key to a productive day for many employees. Whether they actually get a boost from the caffeine or it's just part of a daily tradition, like it or not, it's important to your organization. So why not make this a part of your office vending program? It's a great way to improve productivity by keeping people in the office for their daily fix, rather than having to run an "errand" to a busy coffee kiosk...or stopping on their way to work.

We offer an extensive variety of brand name coffees, including Starbucks, Wolfgang Puck, Seattle's Best, Folgers and Maxwell House. Perhaps you have some tea drinkers? No problem, we offer Lipton and Bigelow. And we also have hot chocolate.

Beyond the product, you need something to brew it. We have all types of brewing equipment. In fact, we're a Bunn Coffee equipment distributor, supplying many different types of pour over, multi-burner and thermal style brewers.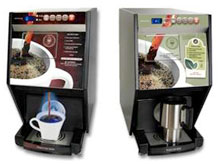 Single Cup Brewing System
We also offer single cup brewing options for companies that want to cater to a variety of different tastes and preferences. Our single-cup brewer of choice is the Newco Café Express Pod machines, which are green compliant with biodegradable cups and pods. But if you prefer Keurig, we're a distributor of their unique products as well...and we provide great discount pricing on K-cups. Take advantage of this for the office, or offer the discount to your employees who have Keurig at home.




Water Filtration Units
We also have solutions to improve another crucial component...the water. If the quality of your tap water leaves much to be desired, we offer bottle less water filtration systems to solve the problem. Available in floor standing or countertop models, these units can be connected directly to your water supply to deliver fresh, clean water – hot or cold – whenever you need it.

Though we're in the Garden State, we're not your garden variety vending company. See what Jersey's own Vending Needs can do for you. Call 1-800-843-3350 or e-mail info@vendingneeds.com to set up your free, no-obligation consultation.
We service the entire state of New Jersey including the surrounding cities of Parsippany, Princeton, Secaucus, Paramus, Somerset, Edison, Piscataway, Toms River, Hackensack, Freehold, Morristown, Trenton, and all of South Jersey!