As you may know, if you are this far into your micromaket research, micromarkets offer a better selection of products, more convenience to the user, and positive experience for your company, its employees and management. Micromarkets are the today's food-service must-have. People all around the world love the variety of fresh food options they bring to their fingertips.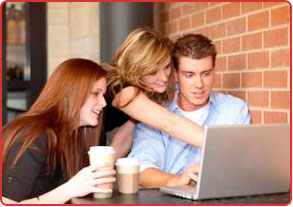 Consider now how ways the process of using a micromarket differs from traditional vending. In the case of traditional vending the user walks into a room containing a bank of machines. He or she surveys the available product offerings outside the machine through a glass barrier. The user then considers if he/she has enough cash to pay for a product. Then if he/she has cash available he/she can insert coins or bills, select the product, input a number to the machine and then wait for change if appropriate Finally he/she can retrieve the product from a drawer after it has fallen from its place in the machine's lineup.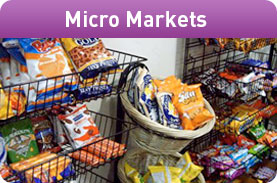 Now consider the case of visiting a micromarket. The user walks into a room with open racks and cold cases of product. He/she can open a door and examine a salad, or sandwich without having to peer through glass. Items are freshness dated and the user can determine whether or not to purchase the item quickly. The user can quickly pay at an electronic kiosk.
More and more there is a greater demand on an employee's time with the expectation of high productivity levels to ensure that deliverables are completed in a timely manner and to a pre-set standard. Micro markets have been one of the practical solutions to support this trend.
If you are still have questions about the efficacy of micromarkets and their feasibility at your workplace why not give us a call!? 1-800-843-3350.