Let's talk Micromarkets
As many of you know micromarkets are the latest trend in office refreshments. Vending Needs is experienced with micromarkets and can walk you through the process of installing one at your location.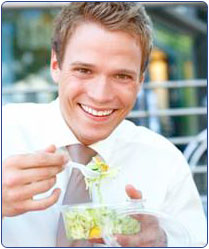 Micromarkets have been shown to provide more employee satisfaction and less downtime at work. In addition, there are items like fresh salads, fresh sandwiches which can be examined before purchase, as well as all the traditional snack items.
The micromarket experience is more like shopping at an upscale convenience store rather than at a bank of vending machines. Of course, if you want traditional vending we have that too.
Check out our website www.vendingneeds.com/micromarkets for more information. You can also read our blog https://www.vendingneeds.com/blog over the past several posts. There you can find out more about both micromarkets and traditional vending.
CALL 1-800-843-3350 FOR A FREE CONSULTATION!!!
Ed Krizek
Vending Needs.